Follow the progress of our new Paint Shop Renovation
The decision to expand
We are constantly working on ways to provide our customers with the fastest turnaround for coatings and finishes. We felt our paint shop was just not keeping up with our expectations when compared to our other finishes so we went to the drawing board.
We needed to find a solution that was going to increase speed and capacity whilst not interrupting our already taxed paint department. Our current facility was pretty much maxed out for space and capacity, so it made sense to start looking for a new shop. Lo and behold, the finishing gods answered and a spot opened up in our present industrial park!
We were quick to lock in the location but there was a lot of work to be done. The building was built in 1980 and left a lot to be desired. Here's a look at our journey to turn an old warehouse into our new paint shop…
The start
When we arrived there was a lot to be addressed; the bone structure was good but the 70's wood paneling had to go!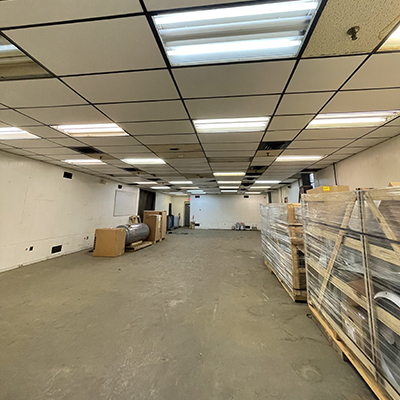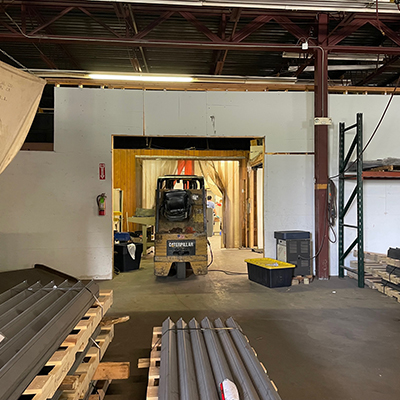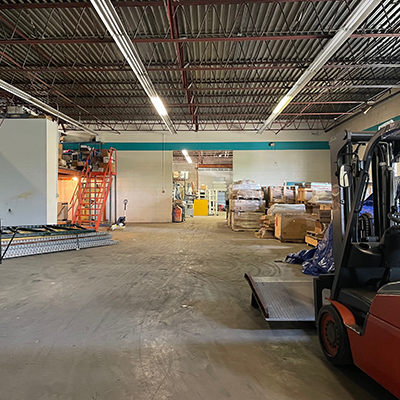 The never-ending leak
When the previous tennat's equipment was finally removed, it was evident that there was a water problem. The drain stuffed with overgrown vegetation and the land sloped into the building giving the water one place to go.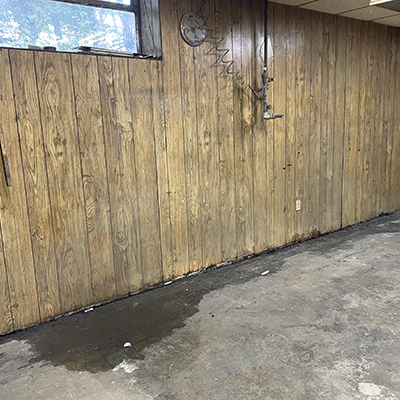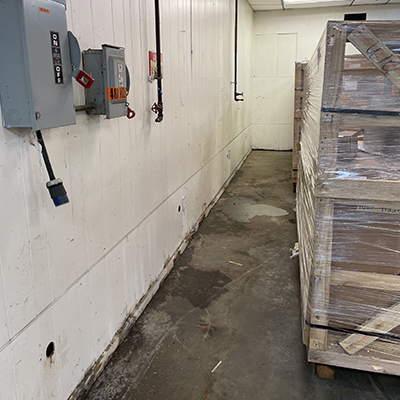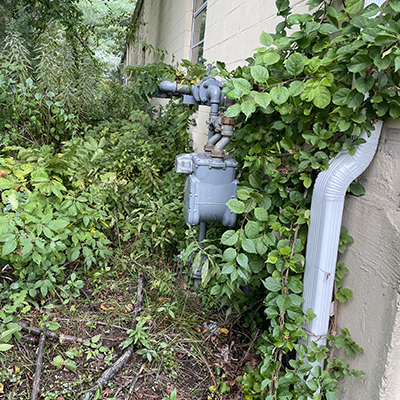 The tear-down
We ended up having to tear down the entire back wall to remove the damage and expose the source of the problem. After fixing the drain several times, re-grading the land, and sealing the foundation, we finally put a stop to the leak.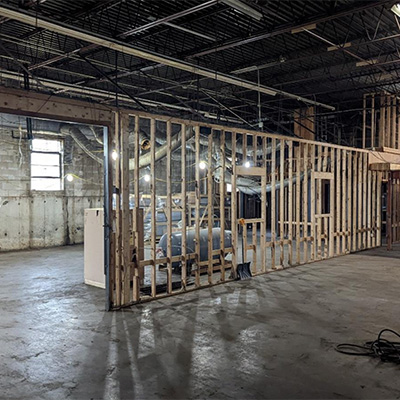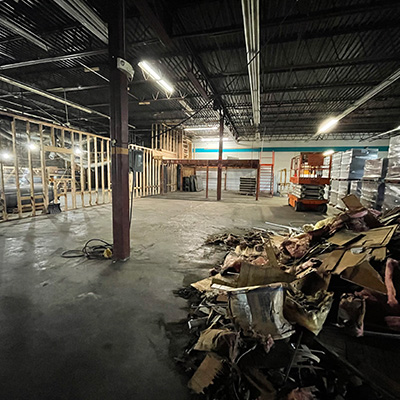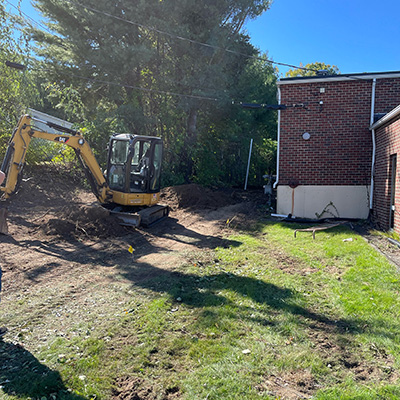 When it rains it pours
Of course, the dock height was not standard but we didn't realize by how much. A normal dock leveler was not going to cut it here, plus the edge wasn't looking too healthy. Break out the saw!! A new pit was cut into the edge of the dock, and a pit leveler was installed.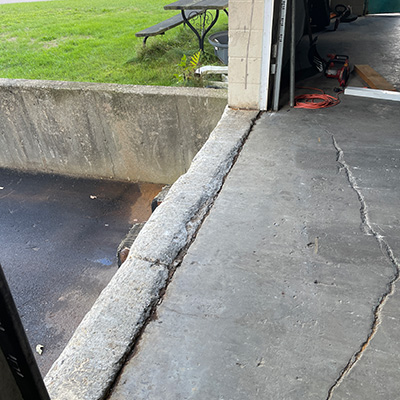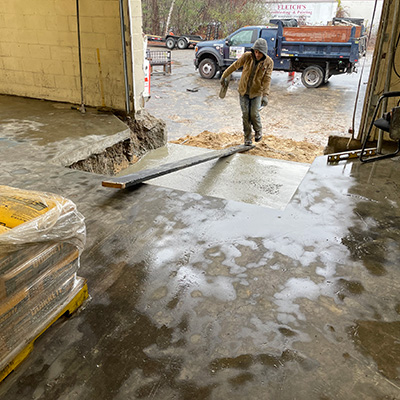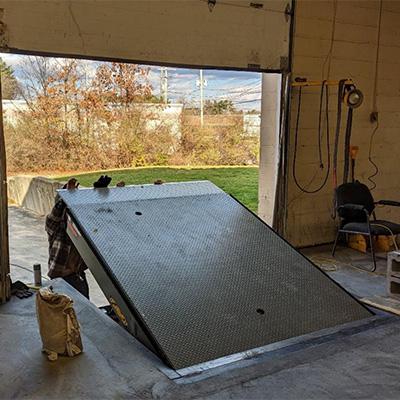 The good stuff begins
The new walls started going up and the floor was ground smooth and sealed.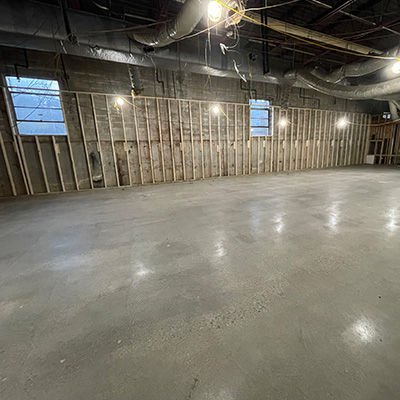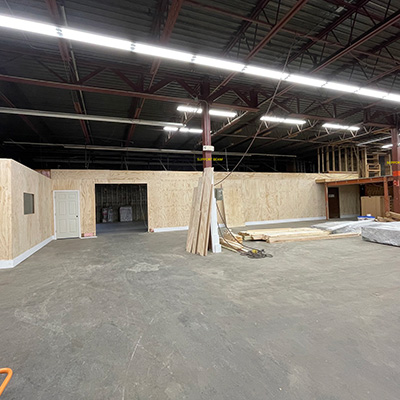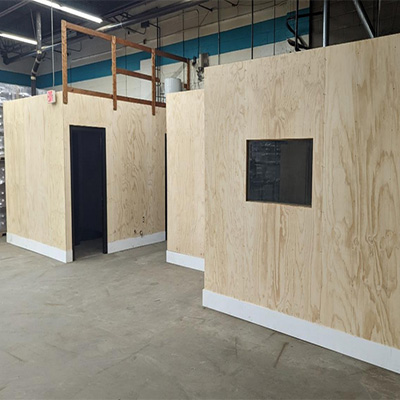 Sheet rockin' and a little paint
Finally we could start getting the sheet rock installed and slap on a bit of paint.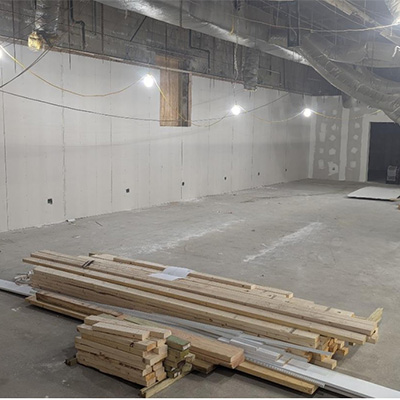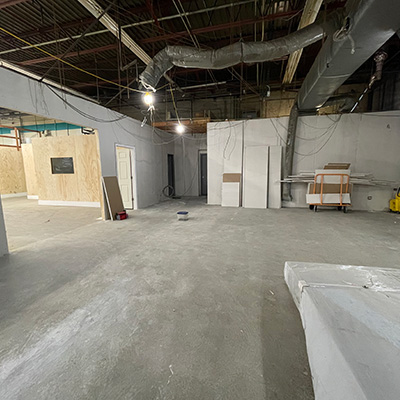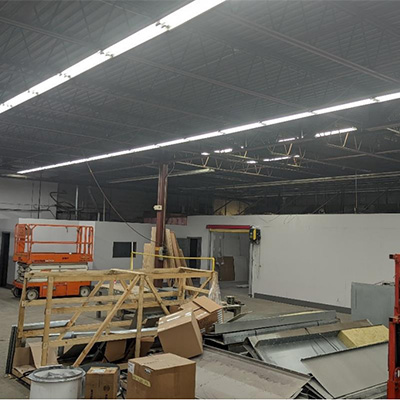 A sign of life
A couple of brand new booths have been erected, if only they could stay that shiny forever! The plan for a zero down-time approach is to have these two booths operational before breaking down and moving our current booths.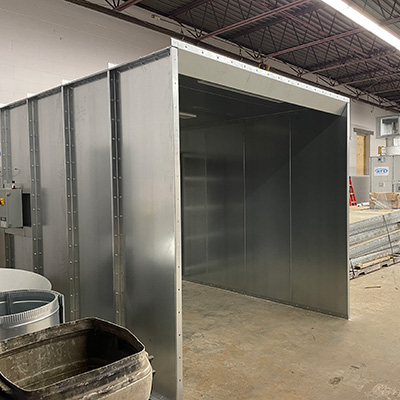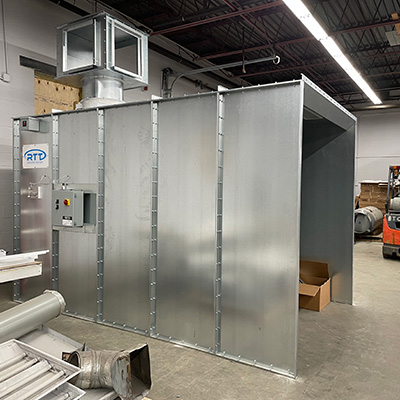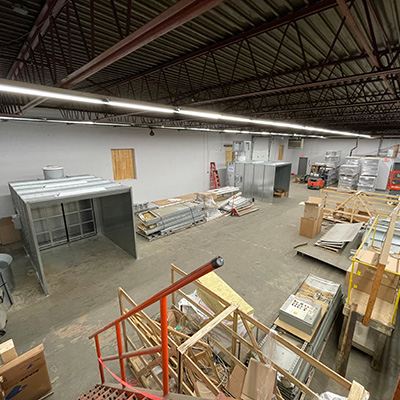 To be continuted…
---
---